Featured Clients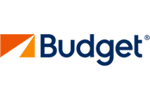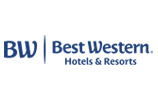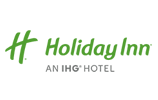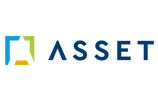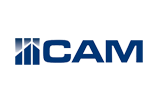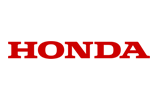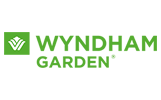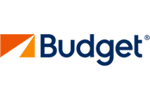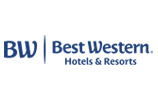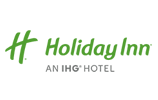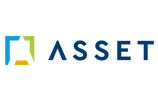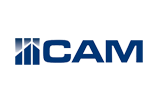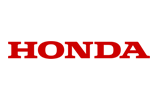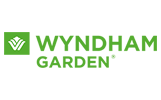 What We Do
Nationwide Turnkey Provider of EV Charging Solutions
Initial Site Planning
Perform an on-site audit of property, it's electrical capacity, and review our discovery with ownership.
Infrastructure Upgrades
We'll work the utility to ensure you stay ahead of the power curve.
Solution Design
We'll propose a short-term solution and discuss a long-term plan.
City/Utility Permitting
Our team will ensure all work is completed to code.
Capturing all Incentives and Grants
We'll do the paperwork to get you every available dollar.
On-boarding and Training
We'll train your staff if they want to be more hands-on.
Implementation and Commissioning
We sell, install, commission and program the stations, install EV charging signs as needed, and provide EV Stencil painting for parking spaces.
10-Year Parts and Labor Service
We will repair/replace any station at zero cost, provide 24/7 monitoring of EV Stations, as well as handle service scheduling, on-going programming and customer billing.
Fully-Managed
EV Solutions
Reduce
Out-of-Pocket Product & Installation Costs
Use your current electrical capacity more efficiently. Our dynamic power sharing hardware and software allows 3x more chargers to be installed without having to upgrade your electrical infrastructure.
When it comes to EV charging stations, it's all about efficient use of power. The most expensive part to adding EV charging stations is having enough power close to where you want to add EV charging stations. We provide a solution that requires the least amount of power to the maximum number of stations. There is a HUGE difference in charging station capabilities when it comes to power efficiency. And once you've used up what you have, the cost to bring more to a location can be eye opening. We also make installation of future charging stations less expensive by setting up for expansion. And finally, we reduce your out of pocket cost by filing for all utility rebates and state grants available. And don't forget the reinstated 30% tax credit. There's never been a better time to add EV charging stations.
Eliminate
Overhead & Management Headaches
We include a 10-year parts and labor service agreement with every install so your staff can focus on your tenants and not worry about EV charging issues.
Our 10-Year Parts and Labor service agreement will eliminate any need for on-site staff handling any EV charging station issues. We will provide a toll-free service number on each EV station and handle the coordination of service technicians if needed. Additionally, we provide 24/7 monitoring of the charging stations to stay on top of any issues with the EV stations as they happen. When a station is "out of service," we can begin to trouble shoot the problem and often repair the station before the need for a service call from your clients.
Scale
Quickly as Demand Increases Over Time
Easily add more charging stations to a group by using intelligent and dynamic load sharing without the need for more power.
Our EV charging solutions are designed to make adding additional charging stations quick and easy. And because we are a turnkey provider, a single phone call to EEPros and all the wheels go in motion to add additional charging stations. No site visit necessary.
The EV Revolution is no longer a distant possibility.
Outlook for EV market share by major region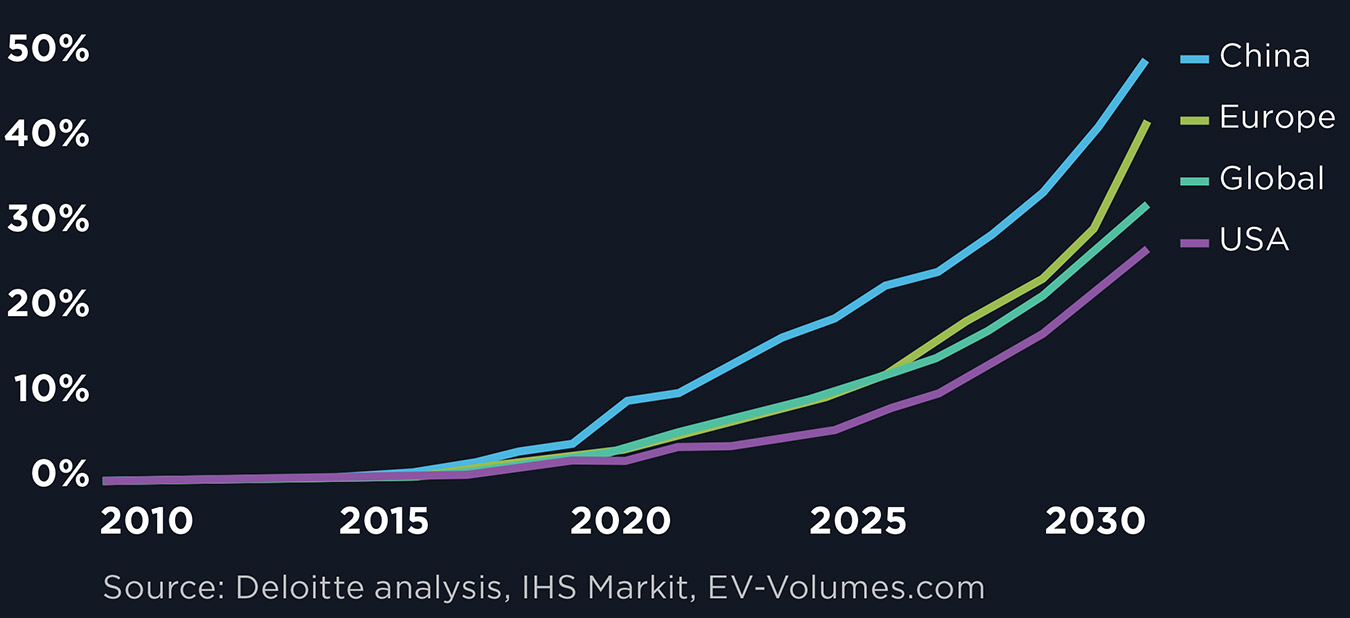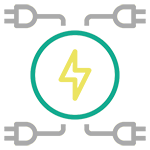 Charge 3x the vehicles with the same amount of power
Our EEPaaS™ EV charging stations dynamically charge up to 6 vehicles compared to standard 2-car solutions, often avoiding costly utility upgrades.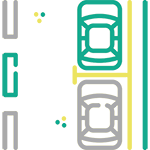 No more guessing how many chargers your property needs
We offer a flat and bid-free cost for each installation, including future upgrades.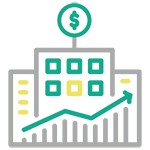 Boost your operating income and your property value
By using the EEPaaS™ program and charging a monthly or annual fee for a designated EV charger, you add directly to your NOI and significantly increase your property value.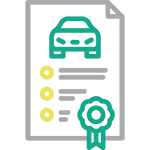 We maintain everything at zero cost for 10 years
Our EEPaaS™ program includes a 10-year PARTS AND LABOR service agreement at NO EXTRA COST. For 10 years, we will repair or replace any equipment that fails at no cost.
Get a Free Consultation